Safe Haven Super Power
11.11.23
Quickly rising up the tables and reaffirming its self as a luxury safe haven, the luxury property market in Mauritius is bouncing back after several years of reduced interest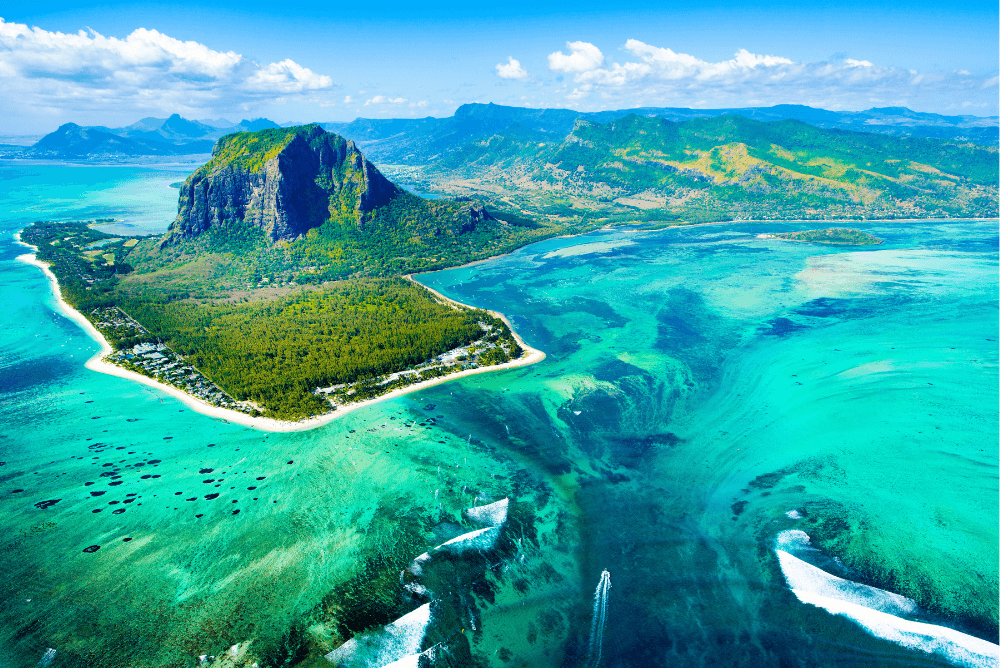 According to international agents and local developers, sales on leading developments have seen unprecedented growth in the last 18 months. They said that Brits, Europeans and South Africans see the island as a 'safe haven' and are buying property for investment and lifestyle reasons.
From 2014 to mid-2022, foreign direct investment in high-end property totalled the equivalent to £2.8 billion – roughly 40% of all international investment inflow, according to the Bank of Mauritius. However, according to recent reports, the demand is increasing, with property sales helped push inflows to £1.3 in 2022 alone and according to the Africa Wealth Report 2022, Mauritius is home to just under 5,000 high-net-worth individuals – a 78% growth compared to the prior decade and, so far this year, the market appears to be performing better.
The island is highly coveted by wealthy individuals around the world due to its strategic location, dynamic business landscape and advantageous fiscal regime. "Overseas investors are attracted to Mauritius because of the lifestyle but also because it is considered one of the safest African nations with a dynamic economy and stable political framework. It makes sense fiscally with property buyers seeing a good capital uplift from their investment, " Robert Green from Sphere Estates said.
"The IRS (Integrated Resort Scheme) is also a big draw as it gives buyers residency rights and tax advantages, creating an enabling environment for investment." He added that there was an increasing number of families relocating – full or part-time – to the island nation due to the lavish lifestyle on offer, the business environment, and good-quality schools.
Christophe Piquet from Heritage Villas Valriche also said that the type of luxury buyer is changing. "Heritage Villas Valriche has typically attracted buyers that are 50+, early retired, have sold their business and have a penchant for golf, travelling and nature. We are now starting to attract families and also developers buying and constructing to sell on," Piquet said.
Robert said that international investors see Mauritius as an attractive destination to secure their wealth via investment in the real estate market. The island nation was also voted as the World's Best Nature Destination in a study by TripAdvisor, with its lush tropical forests, white sand beaches, turquoise lagoons and pleasant year-round climate making it a popular destination for retreat seekers and outdoor enthusiasts.